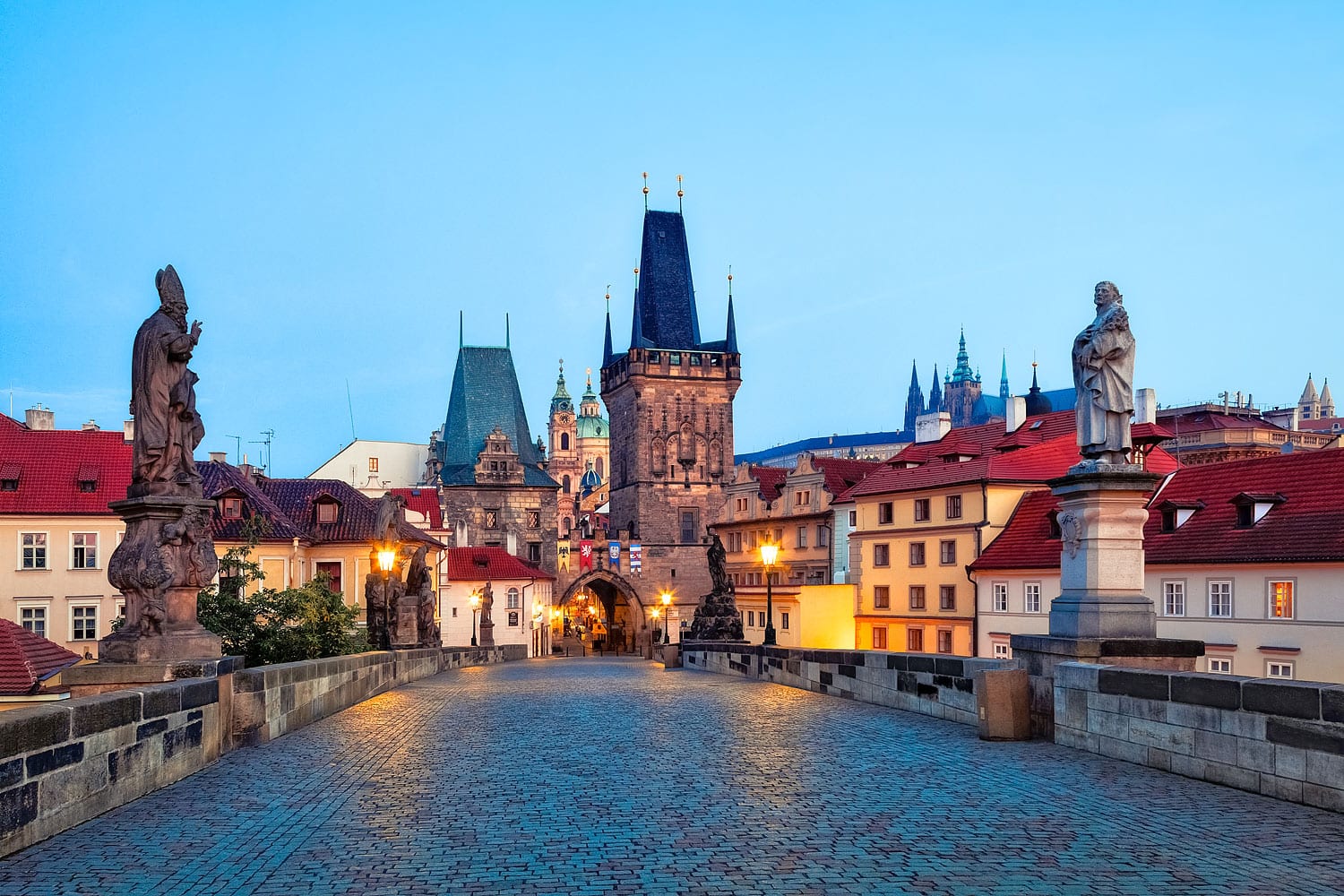 Design: Prague 001
Charles Bridge is one of the most beautiful places in the Czech capital. And as such, it is usually very crowded, so seeing it without people is rare. But during these rare moments it is at its most beautiful – in the soft light of dawn.
In the center of the frame, you the Lesser Side Bridge Tower and in the distance, on the right – Prague Castle with St. Vitus Cathedral. Isn't this view amazing? You can decorate your place with this stunning view of Prague.
The products are manufactured and dispatched by reputable third-party companies. The items can be shipped to most countries in the world. Payments are handled securely by the third-party company. For your purchase, Amazing Czechia receives a small commission, which helps to maintain and grow this site.
Example Items
Below is a small gallery showing a selection of products available from Redbubble. To view a larger image, please click on the thumbnails. To see the full range of available products please visit
Redbubble
.