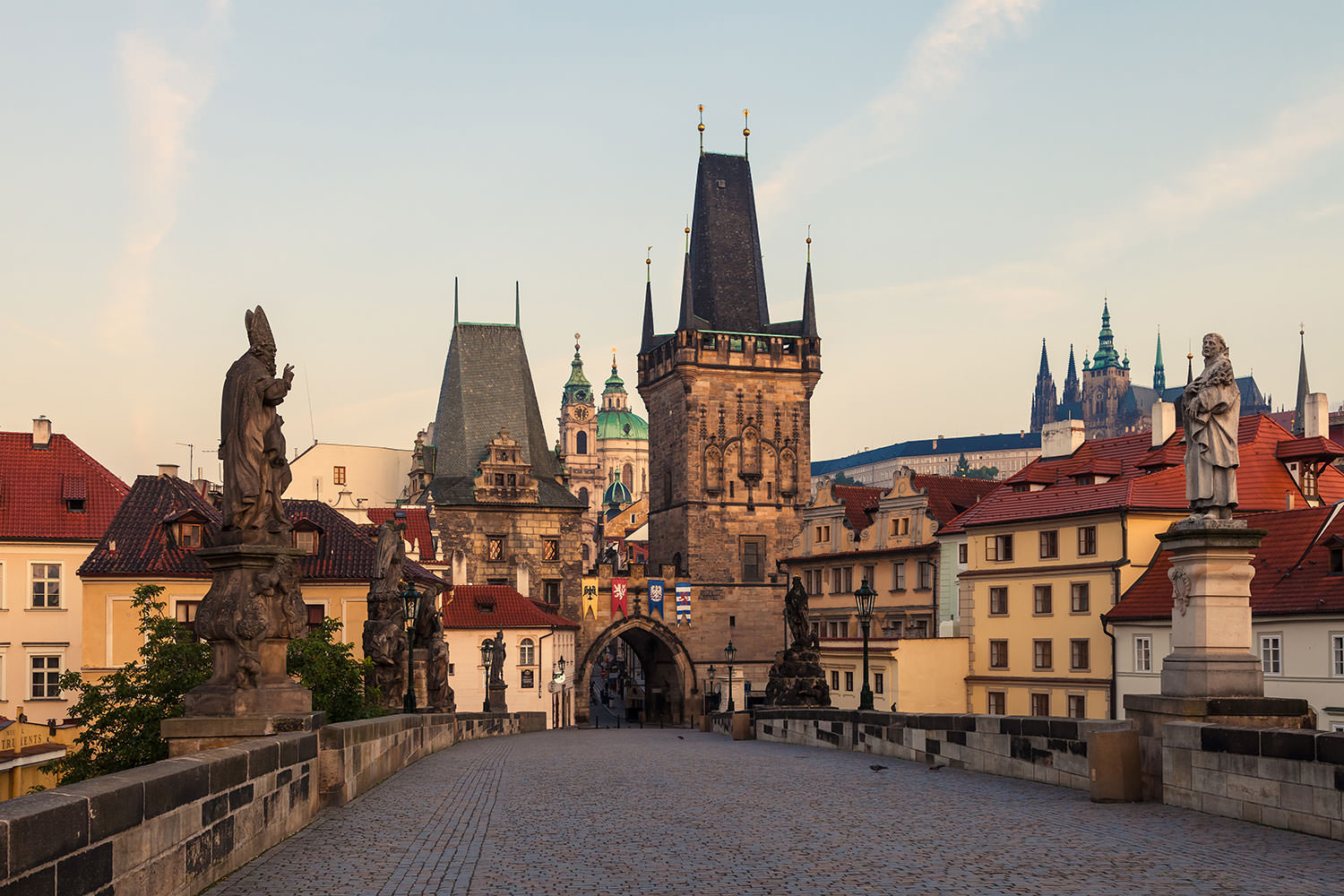 Design: Prague 006
Charles Bridge in Prague is a very crowded place, most of the time. However, if you get up early enough, you may avoid the crowds and see this place in beautiful soft light, as you can see in the above photo. In the center of the photograph, you see the Lesser Town Bridge Tower (Malostranská mostecká věž). Prague Castle with St. Vitus Cathedral is visible partially on the right side of the frame. This photograph is available as prints and a variety of home decor items.
The products are manufactured and dispatched by reputable third-party companies. The items can be shipped to most countries in the world. Payments are handled securely by the third-party company. For your purchase, Amazing Czechia receives a small commission, which helps to maintain and grow this site.
Example Items Available from Redbubble
Below is a small gallery showing a selection of products available from Redbubble. To view a larger image, please click on the thumbnails. To see the full range of available products please visit
Redbubble
.
Example products based on this design available from Zazzle
Zazzle belongs to the worldwide leaders in print-on-demand technologies and offers more than 1000 product types which can be customized to your liking. A great feature of Zazzle is the ability to transfer an existing design to a product type which has not been set up yet by the original designer.
Below is a selection of products based on this design. To find more interesting gifts, souvenirs and accessories please visit the official store of Amazing Czechia on Zazzle.