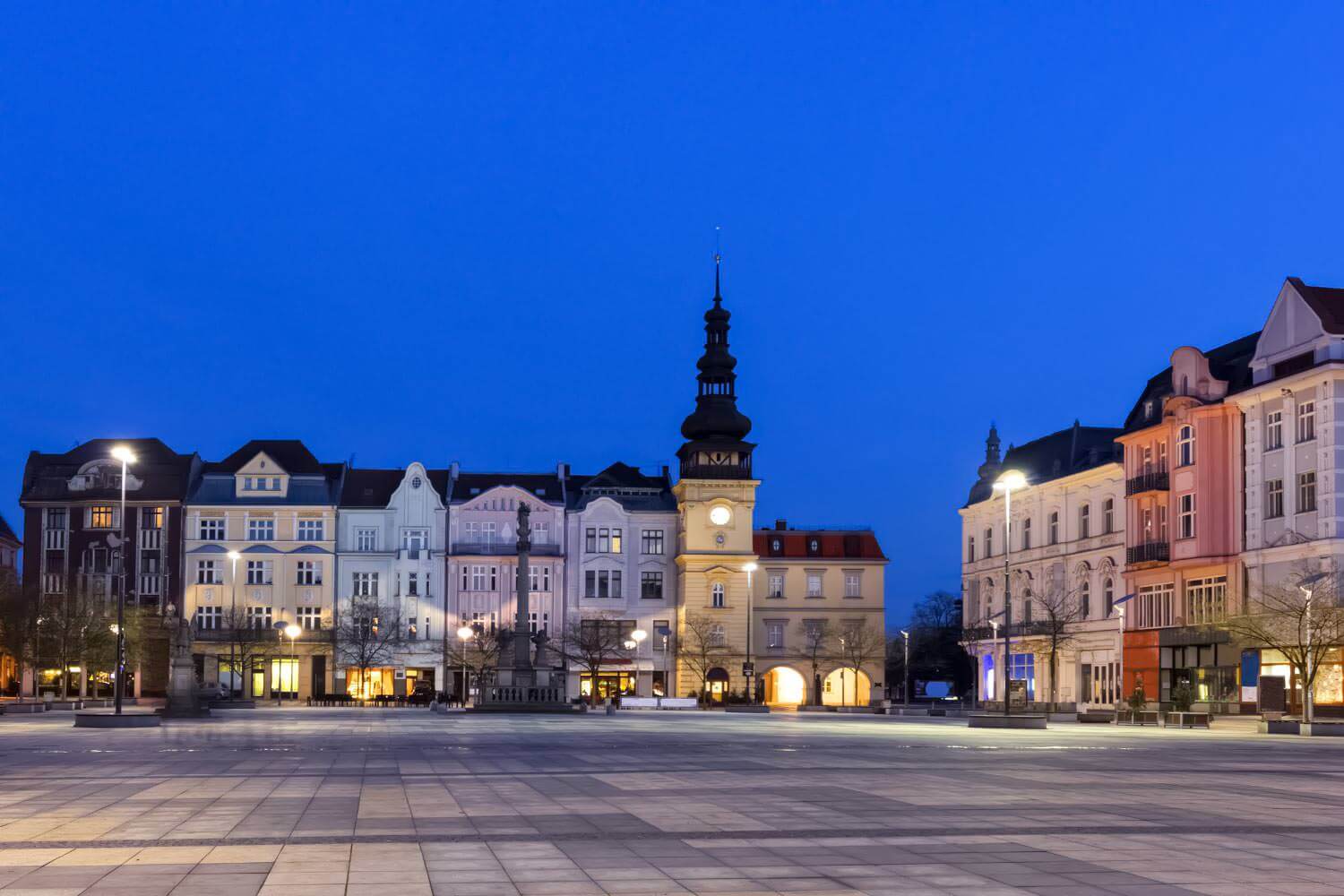 Ostrava is the capital of the Moravian-Silesian Region in the north-eastern part of Czechia. It is the third largest city of the country. The city is divided between the two historical lands of Moravia and Czech Silesia. The Moravian part is called Moravská Ostrava, and the Silesian part is known as Slezská Ostrava.
Hradec nad Moravicí Chateau, in Czech known as Zámek Hradec nad Moravicí, is a complex of buildings in the small town of the same name in the Silesian part of the Moravian-Silesian Region. It is the main tourist attraction of this Silesian town. Nad Moravicí means "upon Moravice", as this is the name of the river which flows through this town.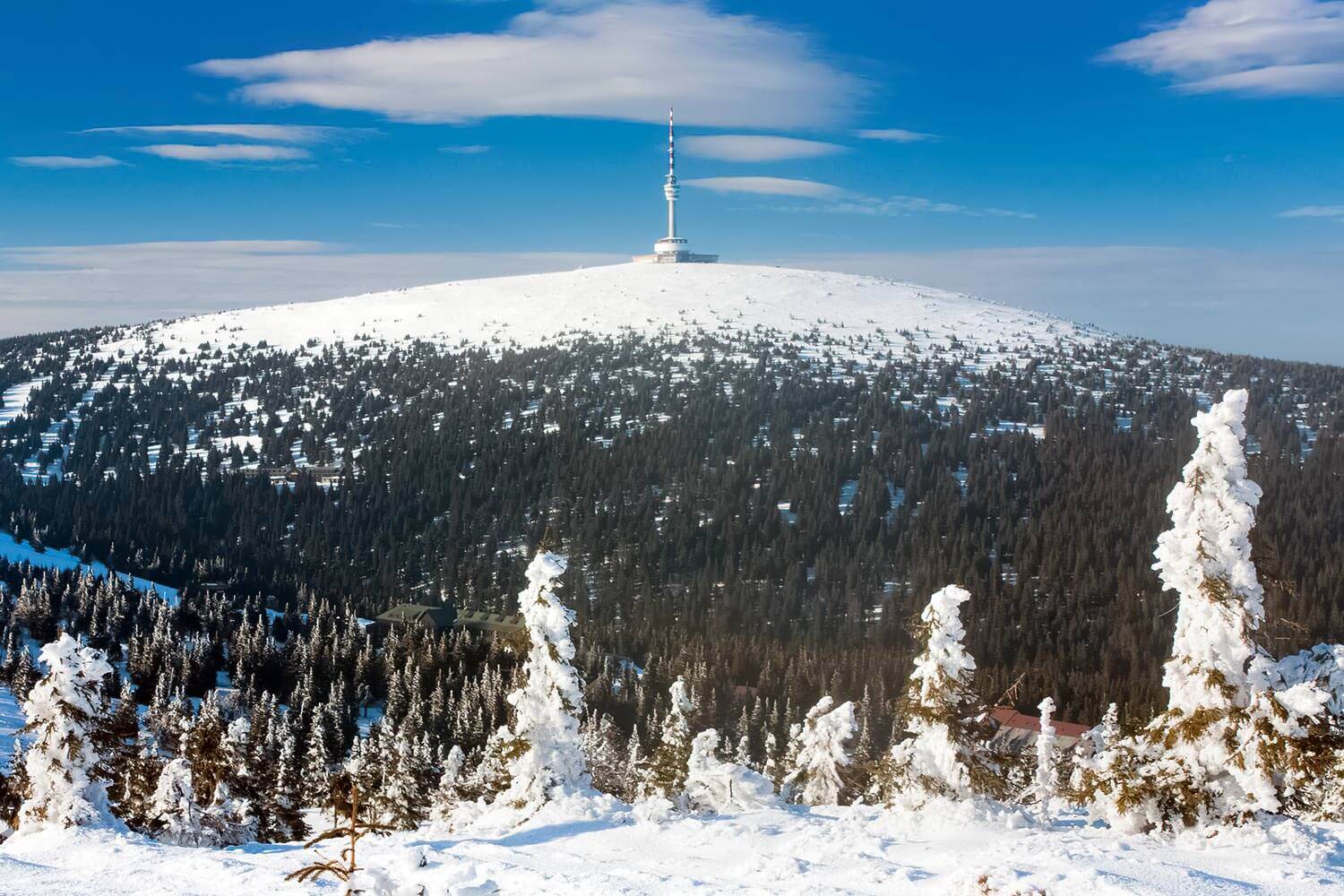 Praděd is a mountain in the Hrubý Jeseník range, on the border of the Moravian-Silesian and Olomouc Regions. The mountain peak itself is situated in Czech Silesia and the Moravian-Silesian Region. The border between Silesia and Moravia runs below the peak. With its elevation of 1,491.3 m (4,893 ft) above sea level, it is the highest mountain in Czech Silesia and Moravia, and the fifth-highest in the whole of Czechia.