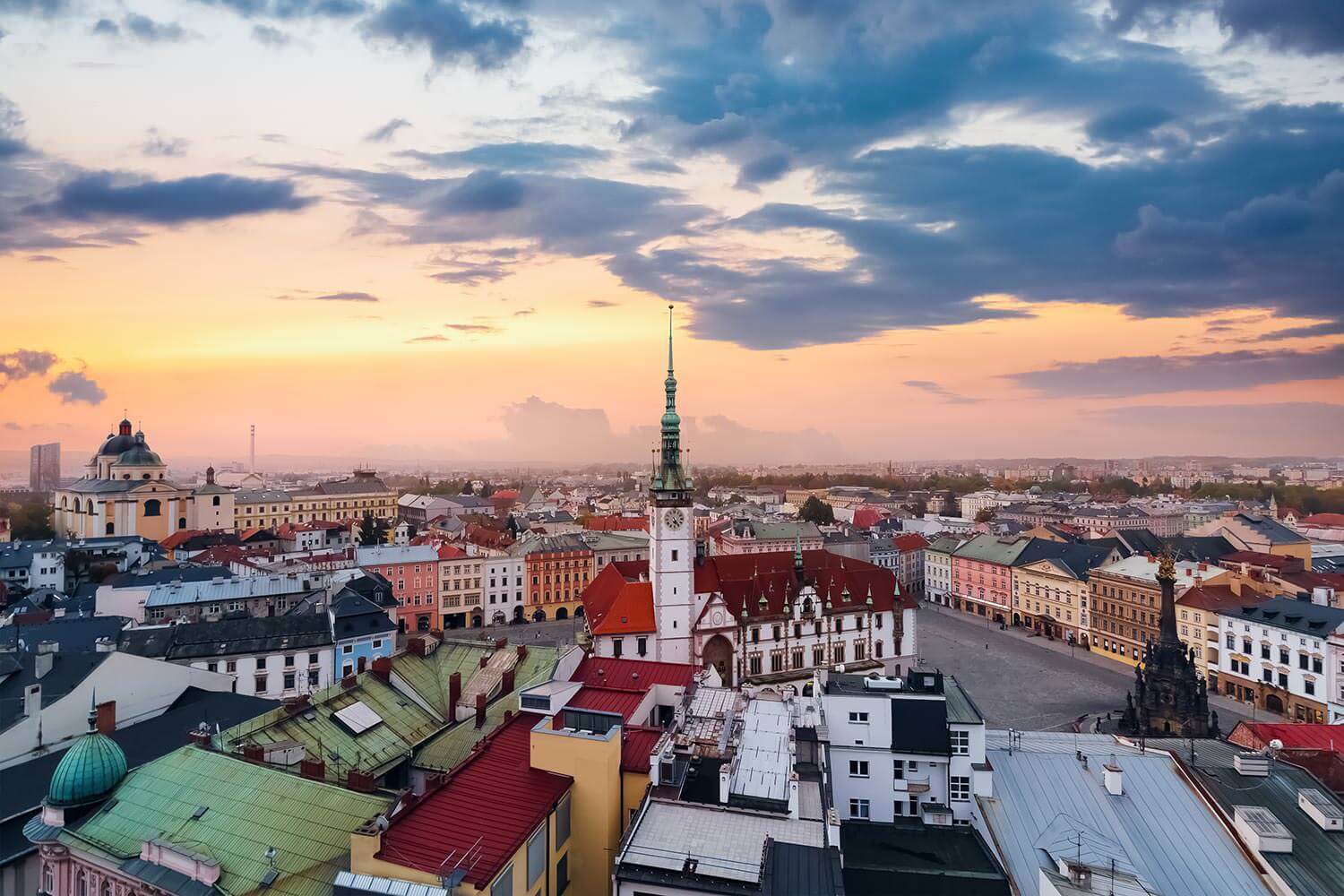 Olomouc is a major city in Moravia and the capital of the administrative region of the same name. It is the sixth largest city in the country and the most important city in the Haná region of Moravia (also known in English as Hanakia or Hanácko in Czech). Until the mid-17th century, Olomouc could be considered one of Moravia's capital cities (together with Brno). Its well preserved Old Town belongs to the most beautiful ones…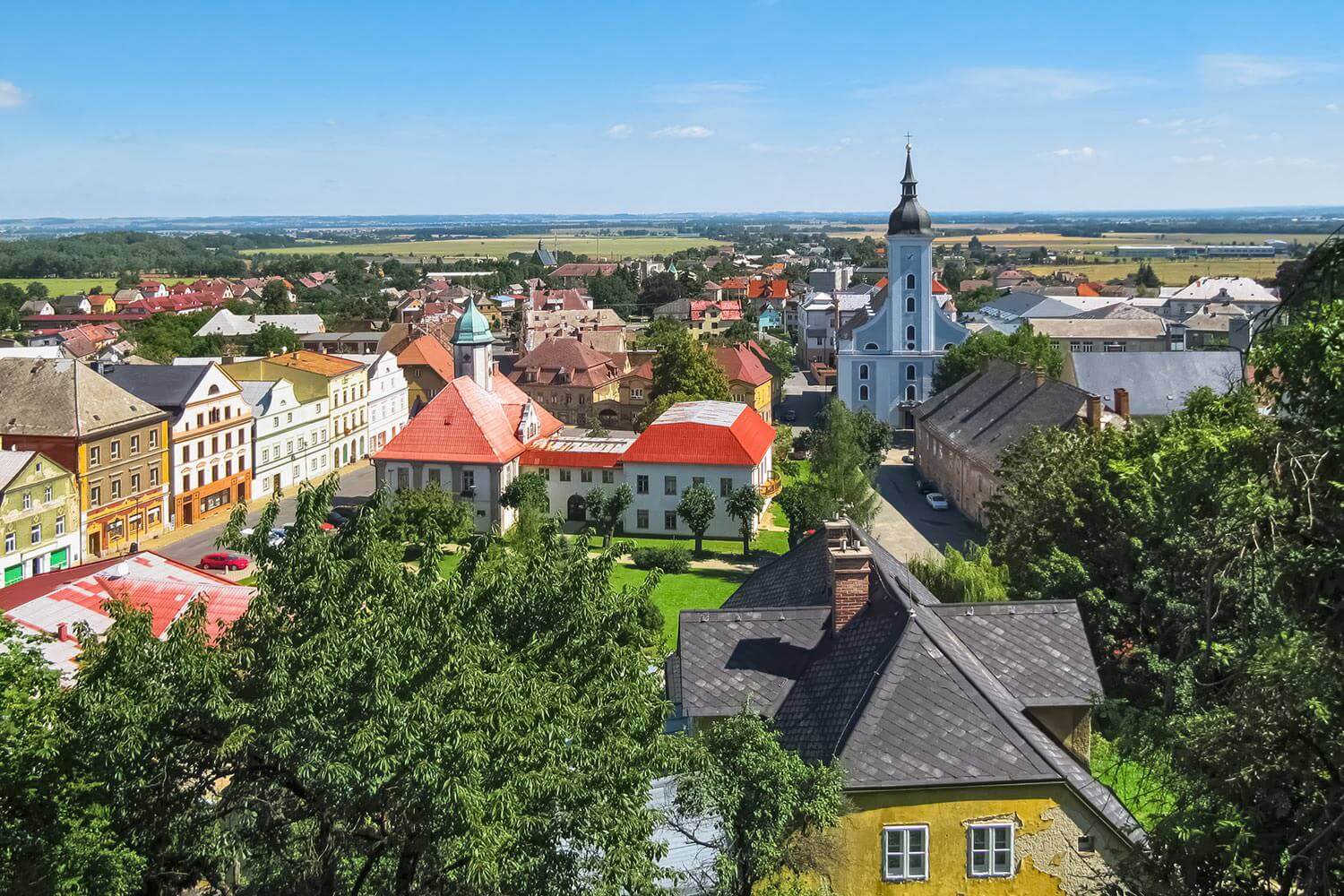 Javorník is a small and picturesque town in the Jeseník District, in the Olomouc Region. Historically, it belonged to Silesia. To differentiate it from several villages of the same name in Bohemia, the town is also known as Javorník ve Slezsku (Javorník in Silesia) and as Javorník u Jeseníku (Javorník near Jeseník). The town borders the Polish municipalities of Paczków and Lądek-Zdrój from the north and the south.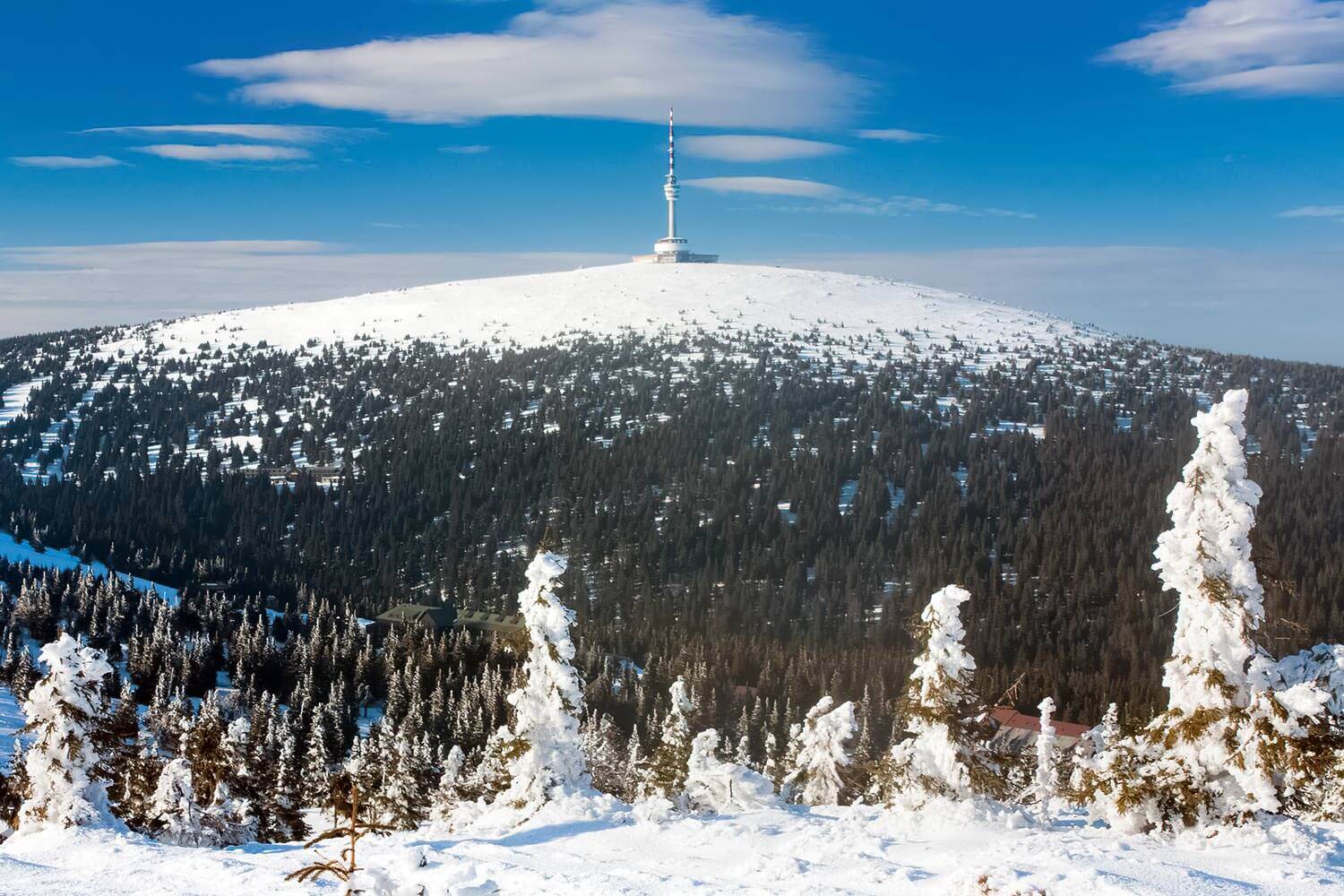 Praděd is a mountain in the Hrubý Jeseník range, on the border of the Moravian-Silesian and Olomouc Regions. The mountain peak itself is situated in Czech Silesia and the Moravian-Silesian Region. The border between Silesia and Moravia runs below the peak. With its elevation of 1,491.3 m (4,893 ft) above sea level, it is the highest mountain in Czech Silesia and Moravia, and the fifth-highest in the whole of Czechia.